This Saturday I attended the Paranormal Scarefest at the old Crump Theatre, Columbus Indiana.
Just a one
day even
t, set up like a convention. This is my hometown. Its not known for huge events, and I'm too jaded to expect it to host anything so spectacular. But there was a good turnout and I rather enjoyed myself - plus, I had a great response to the art!
I met some interesting people and creatures - many of whom will also be attending Horrorhound in Indy. I can't wait for that event! - (even though I'm not vending there)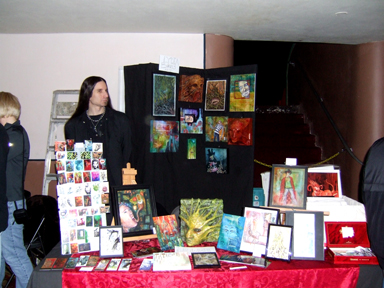 My booth!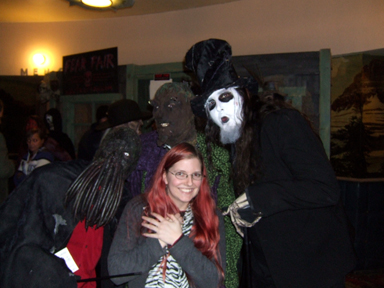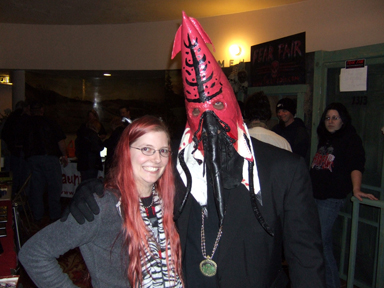 Some folks from Atomic Age Cinema - Dr. Calamari, Woody, Baron Mardi, and Reverend Polypus.
__________________________________________________
OTHER NEWS
Different Pasta shapes are fun, and I had a blast picking out FIORI to eat for dinner.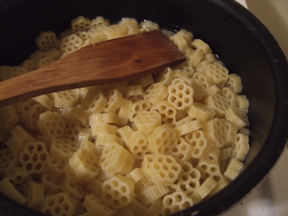 AND, my Amaryllis finally bloomed. I am so happy. Just one bloom then, but now 3 of 4 are open.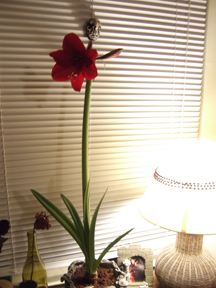 __________________


Thats about all, now I need to think of art to make for the Stutz April openhouse. Small things. Perhaps more flat wood panels and mdf. Maybe even small framed work again. I'm holding off on continuing the Weird ABC until after the open house - I know I won't be able to finish them in time, and I don't want to offer them for sale until I have them all together in their own show.