Here are some sketches form Wizard World Chicago Comic Con.
By the way, it was a blast. And getting to meet some of my favorite artists is always inspiring!
Ok, be prepared, I have a lot of photos to share. The rest can be seen at my facebook. If you havn't already seen them. But this is a different format, for differently formatted people...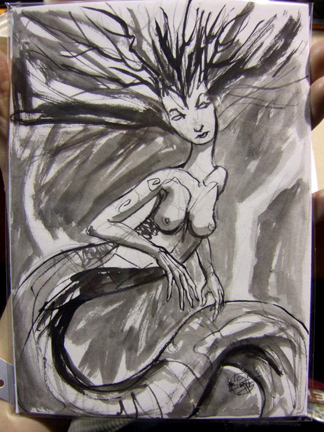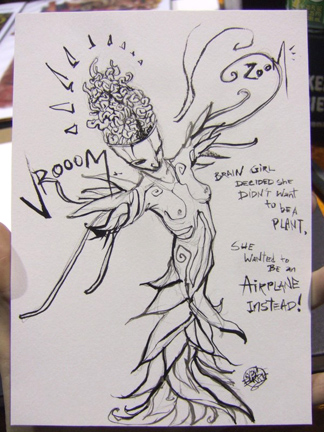 A Nagaesque woman-snake, and "Brain Girl" - "Brain girl decided she didn't want to be a plant, she wanted to be an AIRPLANE instead!" (This was a drawing I did later in the day and was quite loopy by then - Saturday was exhausting by the sheer numbers of people that just existed at the convention.) Both 5" x 7" Sumi ink drawings still available - $25 ea.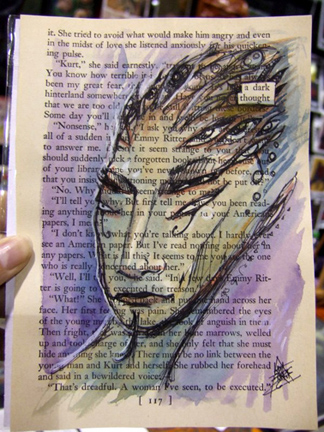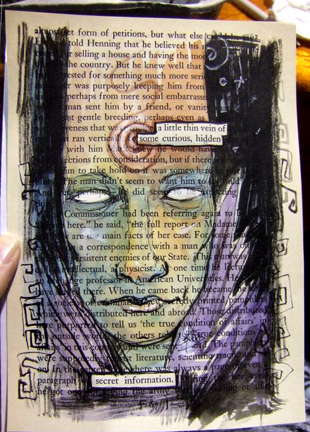 Book page paintings - "A Dark Thought" and "Secret Information". Both still available $25 ea.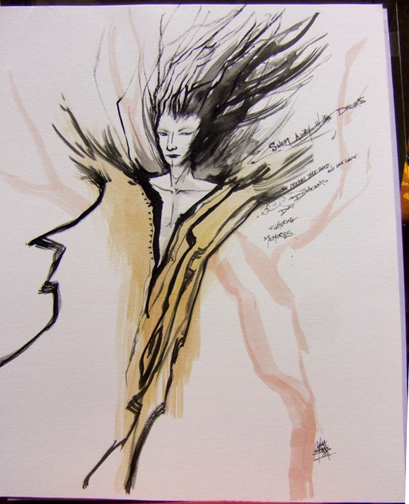 "Swept Away with Dreams" - 8" x 10" sumi ink and watercolor. (still available, $45)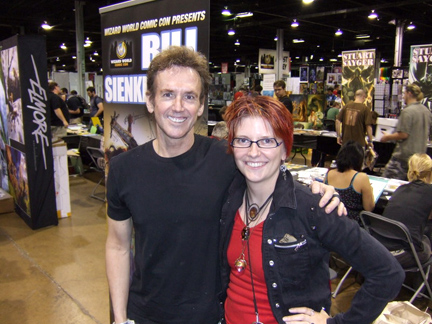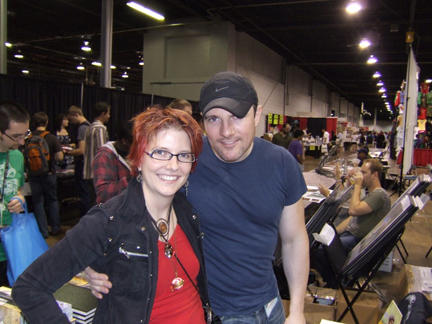 Meeting with some of my favorite artists - Bill Seinkeiwicz and David Mack. I also Meet James O'Barr, but he was absent from his table when I had my camera. Also, Mark A. Nelson - to see more photos, from this event - go to my Facebook album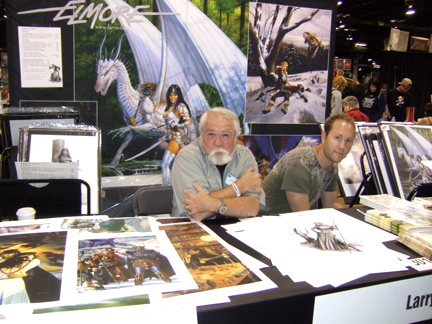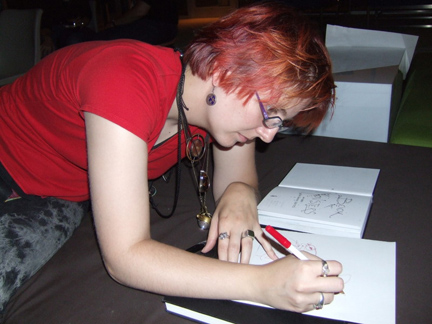 A bit of advice for all you BIG artists out there, dont get stuck with only ONE TABLE! Poor Larry Elmore, trying to fit 100+ poster prints on his one table. Mixup in table distribution!
Also, image of me drawing my 'assignment' at the Drink and Draw event.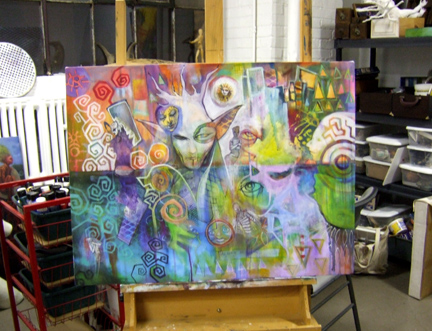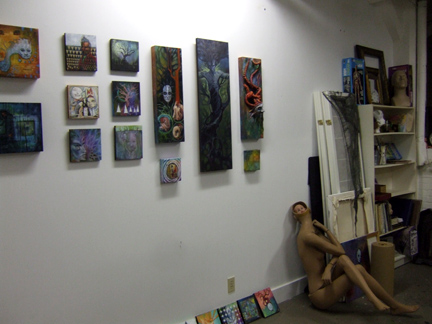 STUDIO pretty much set up! Here is a work in progress I started a few months ago. I think it looks like fairy graffiti. Also, a peek at my walls.