Greetings internet folk.
Here are some sketches I did at GenCon!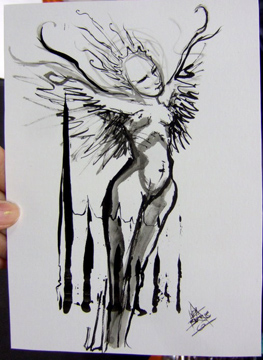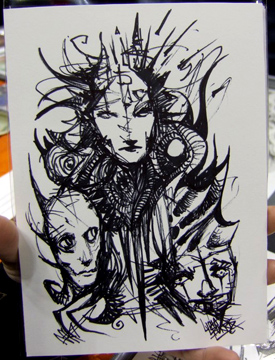 5" x 7"drawings. The first is Sumi Ink, the second is sharpie. Both still available at time of posting.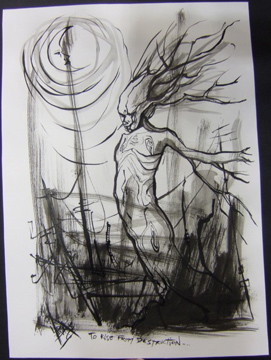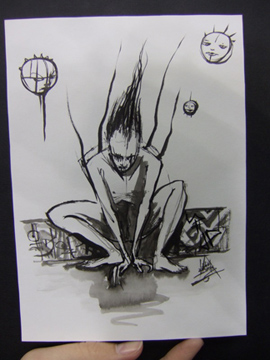 2 more 5" x 7" sumi ink drawings, also available.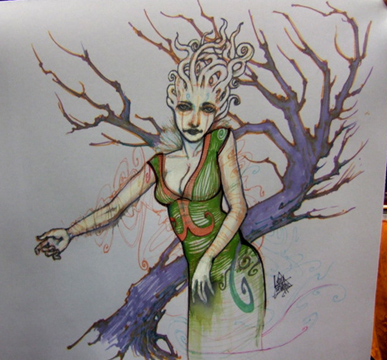 Detailed playmat commission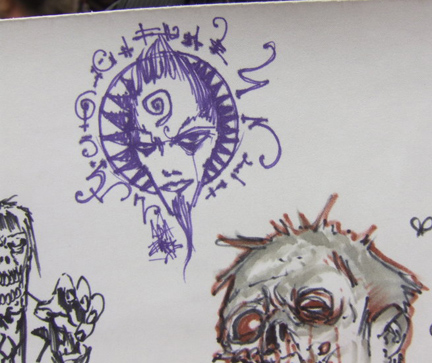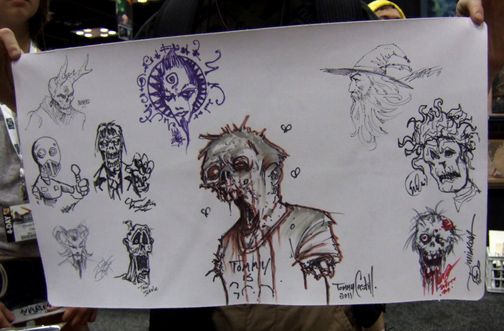 A playmat spot - the closeup and the full thing - also including other cool artists: below my drawing is one by Tommy Castillo (giant zombie), and Larry Elmore to the side (the wizard). I'm sure the other artists are cool too, I just don't know whose they are. :)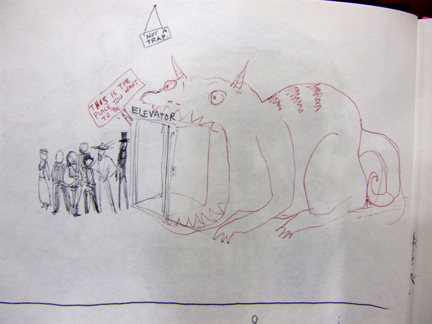 Yup, me and 6 other friends got stuck in an elevator for 40 minutes. It was an adventure. An... idle one.