Its been a while, and I have a build up of sketches to post.
First of all, I'm going to try getting back into the daily art thing - some unexpected things happen - such as last night I just decided to put marks down on paper and came up with this jellyfish drawing.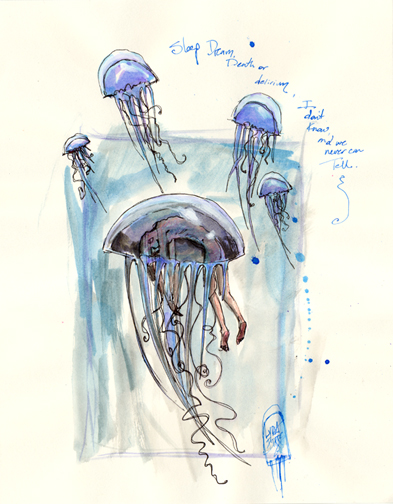 "Sleep, Dream, Death or Delirium, I don't know and we never can tell"
9" x 12" ink on sketch paper.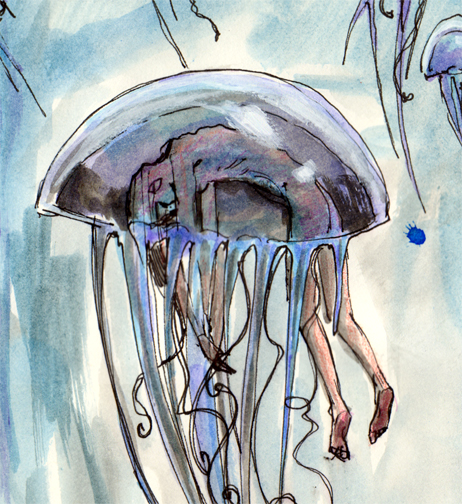 ______________
And now for a ton of sketches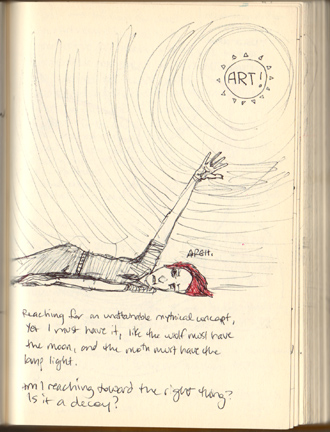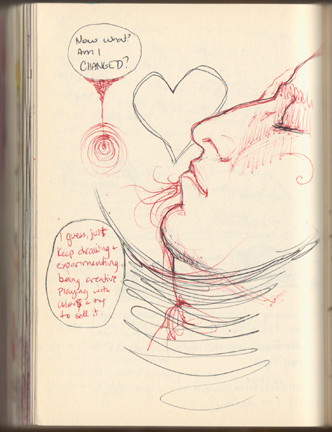 Reaching for art, and then finding love (right next to me)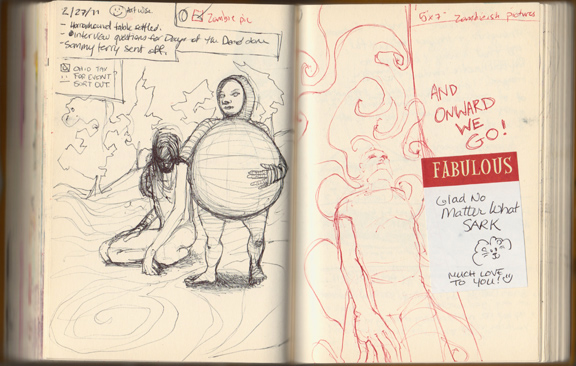 Comfort from a strange roundman.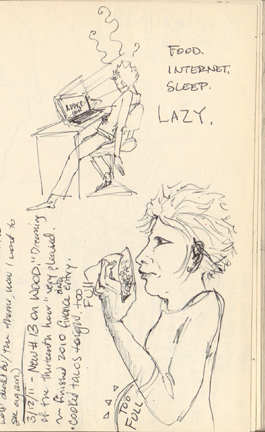 feeling lazy and too full. (of tacos)
(my Fave)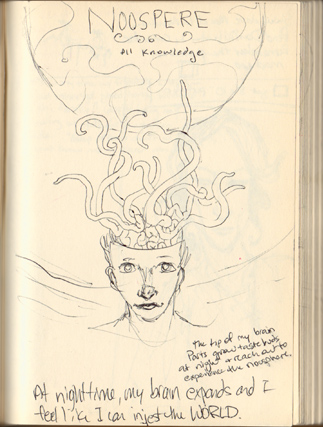 I stayed up too late one night, and got my THIRD wind. I felt like
I wanted to know the WORLD. I wanted to do RESEARCH. I wanted to read
and paint and know THINGS.
"At night-time my brain expands and I feel like I can ingest the WORLD!"
"The tip of my brain parts grows tastebuds at night, and reaches out to experience the noosphere"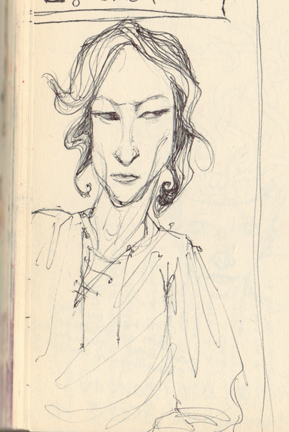 A random sexy man. I think its a man.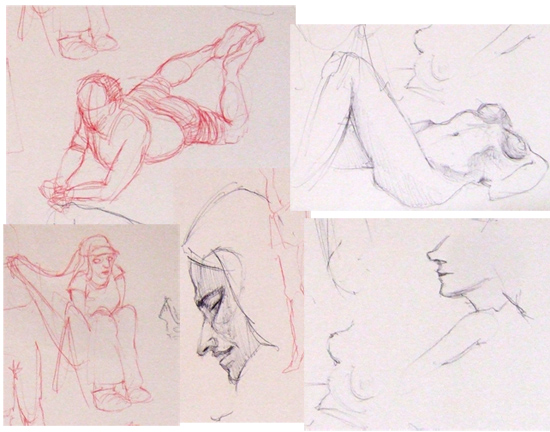 Last but not least, some random sketches from my day yesterday.
My friend Steven is working on a special project involving collage and bodies. Some friends were visiting and I just hung out and drew people. It was refreshing to do some art around friends doing art. I need this more often. His progress and process can be seen at his DeviantArt page. Advisory: many of his photos include nudity.