I recently had a commission to do something similar to my first zombie greenman
(The first one can be seen
here
.)
I decided that rather than having 1 zombie, I'd do two - the second would be reversed and with different colors. 5" x 7" mixed media on bristol.
These are the outcomes.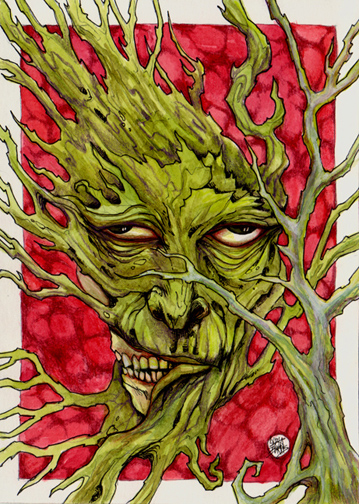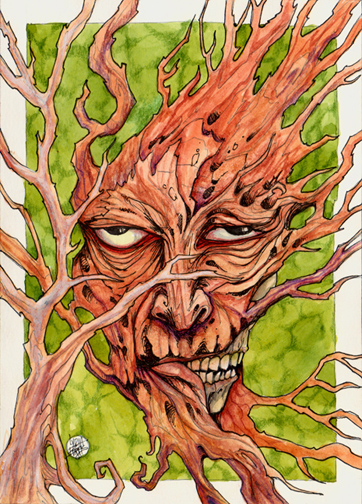 The first one (green skin) is sold (the patron chose this for his commissioned piece) and the second is available for $50 at
Etsy
THIS IS HOW I ARRIVED AT THESE 2 ZOMBIES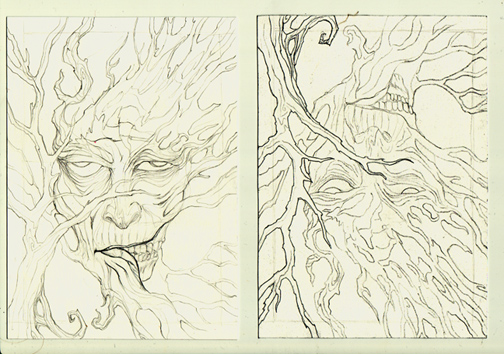 I did the drawing in pencil. Tracing paper and carbon paper was used to transfer the image to another sheet of bristol. (Dave helped with this. Thanks Dave!) I recreated the outline in bic pen - once dry, bic pen is great to watercolor over, because it does not get as 'lost' as pencil marks will.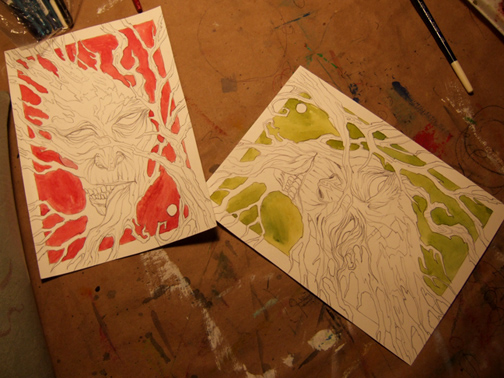 I used watercolors for a base.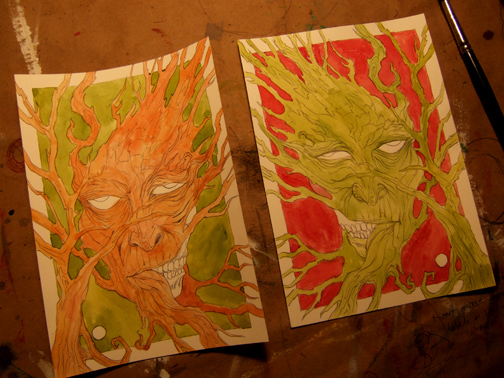 Continued watercolor... still base coat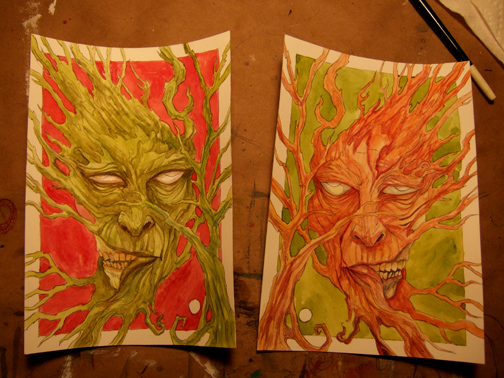 Continued watercolor... now adding variation of shades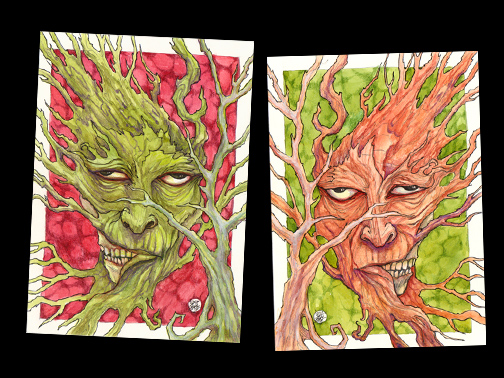 outlined in ink (micron 01), and colored pencil added in for more variation and shading. The background texture was also manipulated with colored pencils. The tree in the foreground has been lightened by adding a light later of white acrylic.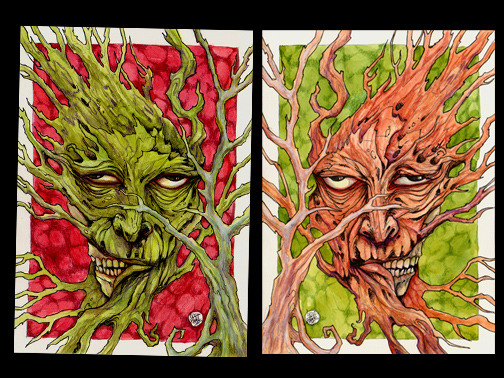 Further variation and 'rot' added in with ink (micron 01)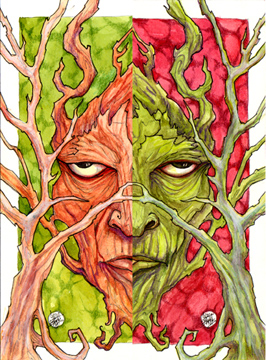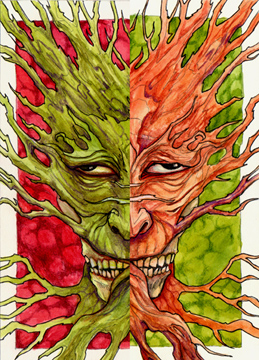 I took both images and digitally combined both halves to make new and symmetrical expressions.

--- --- --- ---

If you dig these, keep an eye out for prints in the near future. :) ... OR commission me to make a super special one for you!