Yay, dad fine! No heart procedures.
Just a camera tube up the ol' artery to check the damage, and finding very little.
... they anticipate that what they found can be fixed with meds.
No art today, except in thoughts.
And someone emailed interested in some art.
And I talked about art some.
I mainly played games like solitaire and alchemy (or symbolism on the iphone)
to pass the time while waiting at the hospital.
In Lieu of art created today, I'm going to look at art from pre-2002,
and compare it to a work I did last month.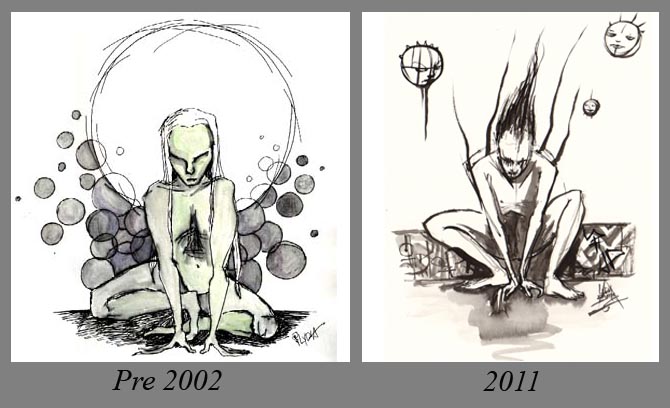 One goes in cycles. And while advancement can be vast, some things just don't change much.
I didn't even realize the similarity till I went back to my old folders looking for something interesting to post. lol.