ART
Keeping up the groove with tree people.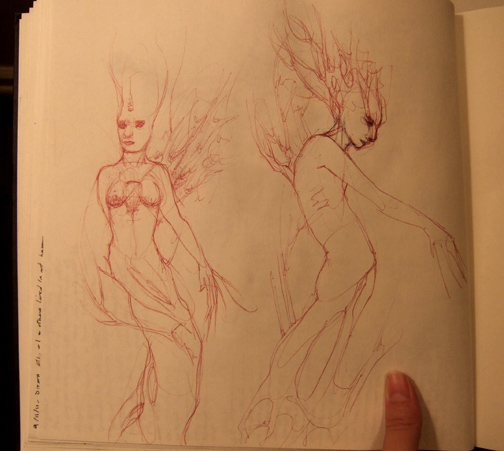 A sketch I did in my book during work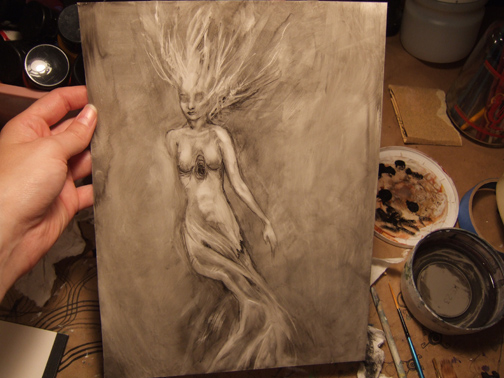 A piece I started - sumi ink on yupo paper.
(inspired by one of my sketches.)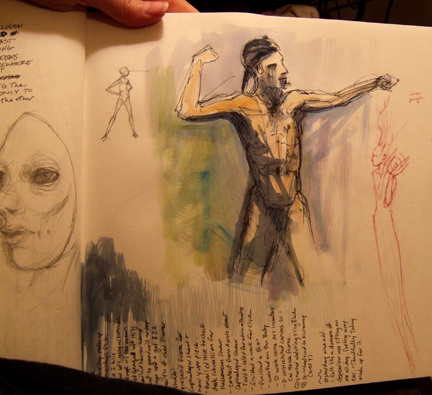 another sketch from the sketchbook.
______
Be Original, Own Original Art!
I just gotta mention that some of the work I posted in my last post
is now at my
Etsy
.
______
I wonder, as I sit here trying to think if there is anything else
I wish to share, and I remember how 5/6 year ago I used to post all the time about my thoughts and daily happenings... why do I not desire to share such things anymore? *shrug*
I'll give it ago, but I'll be brief.
- Dad is getting heart work done tomorrow, send him good energy.
(I spare the ramble on worries, and how it should be a standard procedure,
and the details, as that is not my story, its his.)
- I started reading Anne Rice's "The Witching Hour". Borrowed from a friend. Otherwise, I've been obsessing over Clive Barker's work.
- I feel bad for having just now killed a beetle for looking like a roach. I like beetles, but I don't like roaches... in the dim light, it looked like a roach. Sorry mr. beetle. :/ Oh wait, research reveals it was a carpet beetle, in which case maybe thats ok. The less carpet beetles there are, the less carpet beetle larvae I have, and that can be a good thing (still, I'd rather have put it outside)
- On a lighter note, I signed up for an event the first weekend of October - 'Horror Weekend' in Gatlinburg TN. I missed the opportunity for any September events. Now I'm waiting on word from Horrorhound's November show in Cincinnati.