Today I finished what I started yesterday.
The Bizarre Alphabet = "GRIM"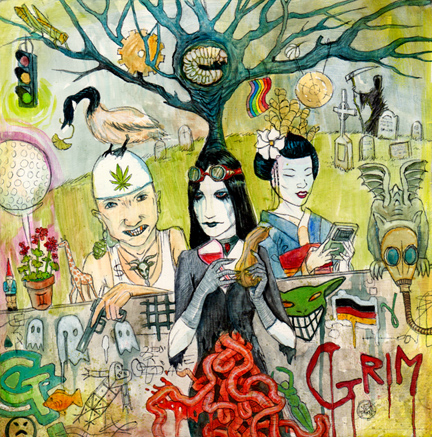 (see a larger image of it Here)
I went over the pencils with bic pen, and added a few things I hadn't thought of before. (even after the drawing I took a photo of)
I then added acrylic - layers of light washes, like using watercolors.
This is perhaps the most complicated and cluttered piece yet, hard to imagine!
There are more than 60 possible words beginning with "G" - if you happen to make a list, feel free to find creative concepts like "GRUESOME!"
Here is the drawing before coloring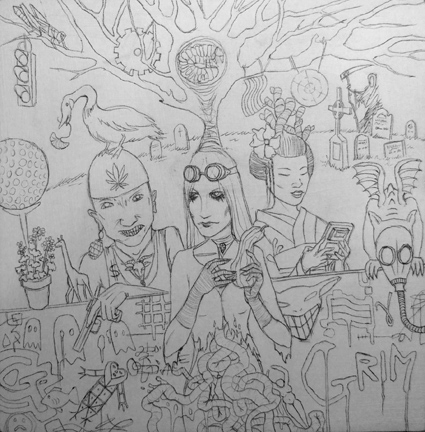 Dimensions: 7.25" x 7.25" x 1" (thick) acrylic and bic pen on wood.
Gotta go to be early tonight - 8:00 work day tomorrow! No 5:00 am craziness.