commission work
Further along on the portrait... another snippit!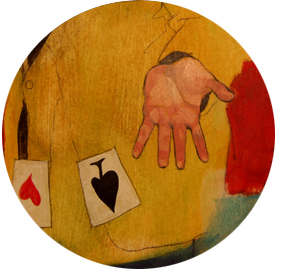 live changes
Sometimes one needs a little change.
Something to reinvent oneself... and yes it does tend to inspire new ideas.
I got a hair cut.
This may not seem like something so drastic... but it is, sorta.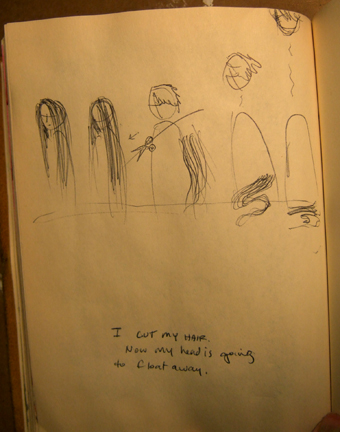 Sketch inspired by something a friend said.
I have had long hair since I can remember. I had it cut to my chin once in high school, and let it grow out again after that. For many years, it has been about 2 feet long. I was nearly able to sit on my hair. For a long time I considered my long hair such a strong part of my personality, but over the past year I started to tire of it for many reasons. Now, the longest part of my hair is about 3 inches! I don't even regret the loss because I was ready for it to go. I have never been able to run my fingers through my hair and experience the full potential of a head scritchy. And being low maintenance, I don't have to worry about forgetting to brush it. But at the same time, I think I will have fun styling it and choosing a new color and playing with it as it grows. Very new and refreshing.