King Leodegrance has frolicked from this world and into the next.
Or rather, Leo. I named him when I was 13 or 14 and felt he needed a grand kingly lion like name.
17 years of life, lived well, and he passed on at home, cared for by my parents.
I did a drawing, dedicated to him, and it is an extension of my doodle from the day before- the idea that my head will float away with short hair - and where does it go? you shall see.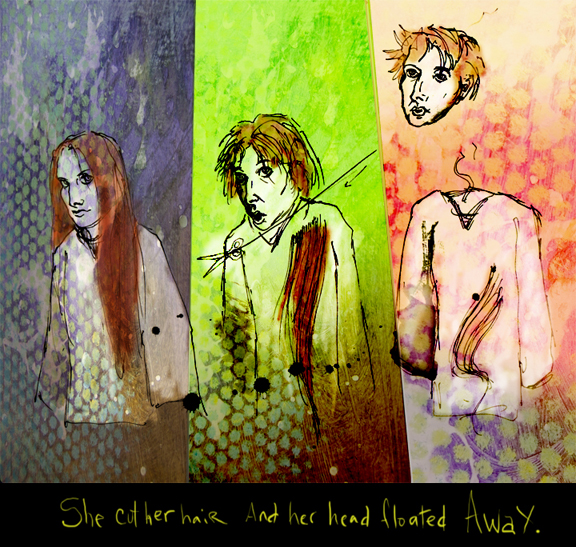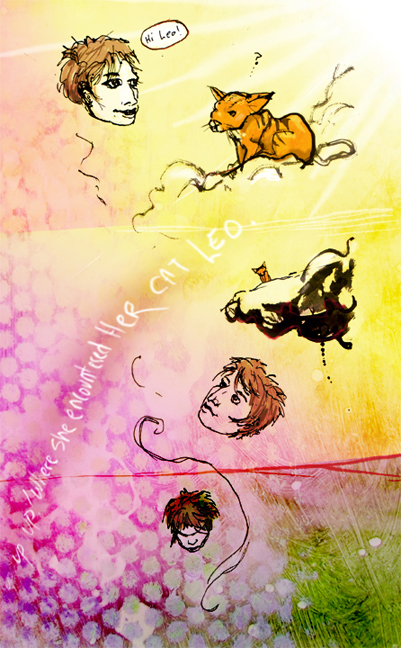 I did the drawing with sumi ink (it could be better but I was just having fun here) and digital coloring and textures from previously scanned in paintings.
Also, I realized that I have a hard time drawing myself as a character with short hair. Ha!