I wasn't sure if I would get much done today.
But, last minute, I did!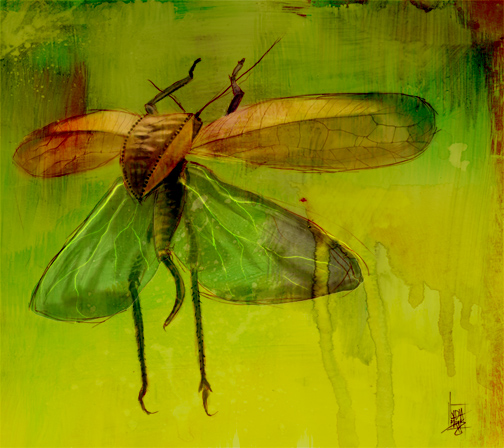 The bug was all drawn/painted in Photoshop, reference from a 'long horned grasshopper' photo I took at the Cambridge England natural history museum. The background is some of my own paint texture (I often scan art in when its in the abstract stage, to use for digital works)
________________________


The struggle of trying to produce daily and
other
things in life.
other:

visited home to see my family. Granted, I love 'other' because family is good and we played games and had good (intelligent, funny & strange) conversation.


I arrived home late, had dinner, watched an episode of sliders and tended to a headache that was (finally) subsiding. I wasn't really in the mood for art, but I decided to try something digital and I got carried away. Good thing I started! Now my headache is almost gone and I feel so much better having done something pretty today. (the bug)
I also did a quick sketch of my cat when I was visiting home.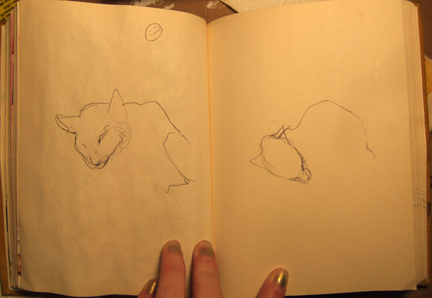 I may have seen my cat Leo for the last time. He is not long for this world. He is a very feeble old man cat.
I didn't want to take a picture of him, he looked so scruffed up and skinny, but I felt compelled to have at least one more image of him, so I opted for a drawing. ... he didn't want to stay in one place.
Poor guy.