After 3 weeks of no working and staying up to ungodly hours in the morning (5, 5:30, 6...) - I had an 8am work day. There was no way I was going to go to bed early ... so I decided to just reset by staying up ALL night, and going to bed early tonight so I can get back on a more regular schedule.
Its working. Its midnight and I'm exhausted finally.
Unfortunately, I didn't make any masterpieces.
Over the past 2 days, I did make some doodles in my sketchbook not really worth posting but I will anyway, was inspired by some hats (a friend of mine has gotten into millinery - check out
The Deviant Hatter
on Etsy), and created something humerous in photoshop not to be undone by lack of art for these 2 days.
Enjoy: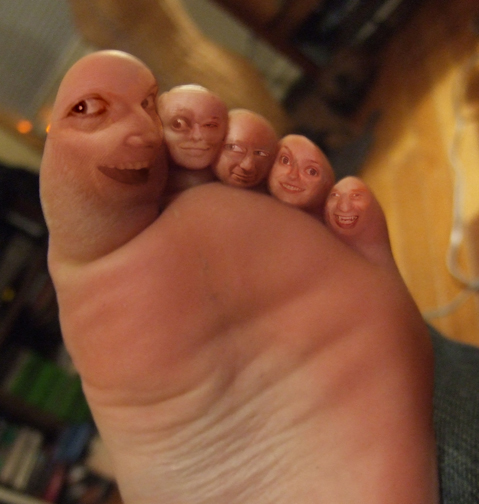 Sometimes I wish my toes could chat with me.
And then some sketches where I've been writing some notes.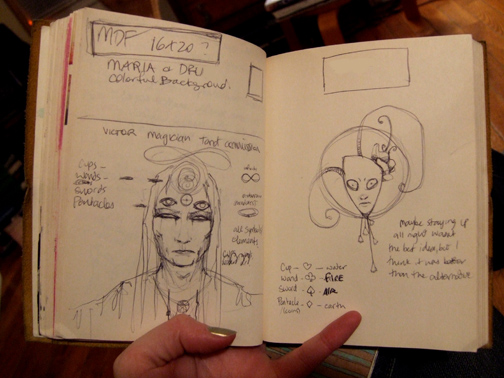 The notes talk about some ideas involving an Magician Tarot card commission for a friend, and a wedding portrait for some other friends, and a random doodle inspired by elements from those hats I saw.