Most of the day was mainly a rambling mass of mental goo. Finally before bed I did some body and experimental color studies in my sketchbook.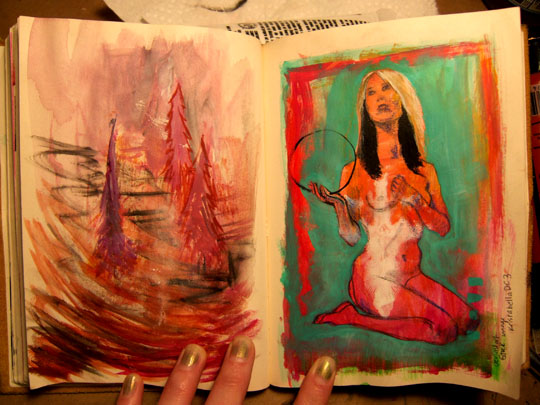 The trees are a
playful attempt to see what happens with pink, yellow, white, black, and red ochre.
For the figure: the background colors came first, then the sketch in pencil and bic pen, then the blue colors on top. acrylic. blue colored pencil for some shadows.

The reference came from deviantart stock page:

KristabellaDC3

.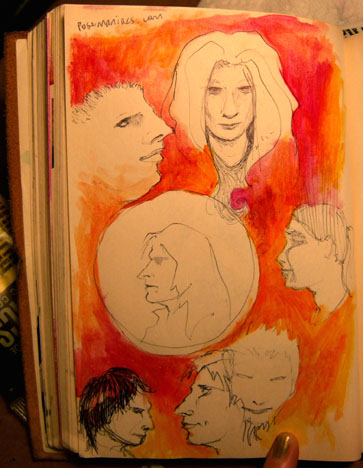 I also went back to a previous page and added in background color. Just because I felt like it.
OH yeah. Almost forgot. I also did a bit of organizing so I can keep up with commissions and projects. I have a newly cleared bulletin cork board - and have pinned little notes to it for each thing I'm working on and its progress. Just for fun, here is my format: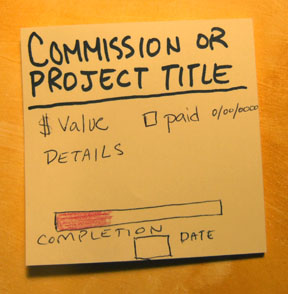 INSPIRATIONS
* I went back to browse the art of
Nomi Chi
-one of my favorite artists. Mainly her sketchbook work, but I love all of it!
*

COMPLETED LOST SEGMENT OF FANTASIA

.... collaboration between Disney and SALVADOR DALI!!!

"Destino"

GO WATCH
HERE
!
Beautiful and Inspiring!!!